1. What is the name of the book and when was it published?
The Girl Who Fished with a Worm, published May, 2012
2. What's the book's first line?
Criminal Inspektor Torsten Tonsoffun and his ambitious assistant, Inspektor Nils Noonesson, received the news of Olaf Gedda's murder at the County Criminal Police Violent Crimes Division headquarters in Hudiksvall, near Rosegartan, in the direction of Kyndyrgartån, at 11:47 am.
3. What's the book about? Give us the "pitch".
Swedish billionaire Olaf Gedda is found dead and his colleague, Gotilda Salamander, is accused of firing the fatal shot. Her prints were found all over the bucket of worms beside Gedda's corpse, so who else could have done it? Salamander's old flame, investigative journalist Jerker Rhindtwist, discovers that a few others had motives as well but, in the end, Salamander must hook the murderer herself.
4. What inspired you to write the book? A particular person? An event?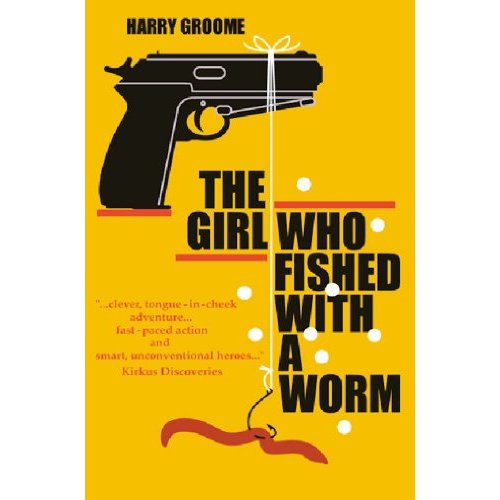 5. What's the most distinctive thing about the main character? Who-real or fictional-would you say the character reminds you of?
The main character, Gotilda Salamander, is both hard as nails and a really kind, vulnerable young woman. She will remind readers of Larsson's Lisbeth Salander with a far more gentle side.
6. What's the main reason someone should really read this book?
One, because it's really clever and funny.
Two, because one dollar for every book sold will be donated to the project restoring the Penobscot River in Maine.