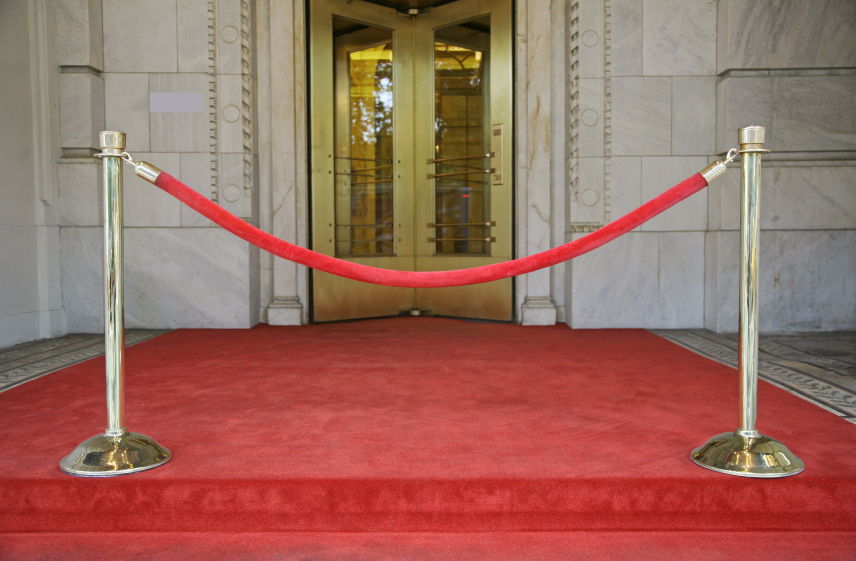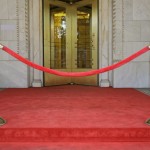 By Terri Giuliano Long
For indie authors, Amazon's new KDP Select program, launched in December 2011, is a boon, supporters argue. The program, rich with incentives, raises the visibility of participating authors and introduces them to new audiences. Are advocates right? Is KDP Select a game-changer? Well, yes, no, and maybe.
When authors sign on, Amazon automatically places the enrolled eBook in their Kindle Owner's Lending Library. Eligible members of Amazon Prime can borrow one book per month from the Library, with no due date, giving readers free instant access to thousands of eBooks, including New York Times and USA Today bestsellers.
To sweeten the deal for authors, Amazon dedicated a fund—totaling at least $6 million for 2012—to independent authors and publishers enrolled in the program. Each time a book is borrowed by a unique Amazon Prime member, its author receives a share of the fund. Amazon reviews and adjusts the fund monthly, with a pool of $600,000 slated for March.
This week, Amazon reported that in January authors received $ 1.60 per borrow. For new or unknown authors, who typically sell a handful of books per month, 500 borrows—earning $800 in royalties—would be a windfall. Remember, books enrolled in KDP Select remain on the sales shelf. Authors earn royalties on borrowed books in addition to royalties on paid sales.
A blue and orange badge identifies enrolled eBooks as eligible for borrowing; these eye-catching badges attract readers who otherwise might not have noticed the book. Enrolled eBooks are also eligible for special promotions. Authors may offer their enrolled books for free for up to 5 days over the 90-day enrollment period. Free downloads earn no royalties, but the promotions can, and often do, result in increased paid sales. A recent promotion lifted one author's book to #23 on the chart for paid Kindle bestsellers—depending on daily fluctuations, this can translate to 1000 or more sales per day.
Exclusivity Limits Availability
Like any new program KDP Select has its downsides. Books borrowed from the Kindle Owner's Lending Library can be read only on a Kindle device—they cannot be downloaded to Nook, Sony or Kobo devices. Nor can they be read on Kindle applications for computers, iPads, iPhones, or other eReaders.
Barbara Freethy, a #1 New York Times bestselling author, opted against enrolling for the sake of her fans. "It's important to keep my readers happy," she says. "They read across a variety of devices, so I would be disappointing many of them if I chose to limit the availability of my books to one retailer."
To enroll, authors must agree to distribute their eBook exclusively through Amazon for a minimum of 90 days. During the enrollment period, the eBook may not be distributed anywhere else in the world – including the author's website or blog or on sites like Smashwords, an aggregator and eBook retailer, and the primary eBook provider for many international consumers.
Distributing an eBook exclusively on Amazon "cuts out important segments of the market," says Emlyn Chand, president of Novel Publicity, and author of the award-winning Young Adult novel Farsighted. When an eBook is sold only on Amazon, readers in countries like Indonesia, with no access to Kindle devices or Kindle content, are left with no means for purchasing the book.
Readers can buy enrolled eBooks through regular Amazon sales channels, download the books on free promotional days, or, assuming the author enabled lending, borrow from a friend. Exclusivity applies only to eBooks, leaving free access to paperback, hardcover and audio formats. For some consumers, though, the higher cost—$7 a pop and up, plus shipping, if applicable—makes these alternate formats prohibitively expensive.
Exclusivity is not ideal for consumers, says Barry Eisler, former CIA, coauthor of the earthshaking indie publishing manifesto, BE THE MONKEY!; in the long-run, they may benefit. "New York's longstanding quasi-monopoly on the publishing business hasn't been ideal for consumers, either," he points out, citing delayed digital releases, too-high digital prices, and a lack of consumer- and author-centric innovation. If exclusivity "introduces meaningful competition into publishing, consumers will be better off."
Exclusivity May Also Limit Reach
For authors, the exclusivity agreement limits access to important sales and discoverability channels and can prevent them from breaking out.
Even today, the majority of books are sold the old-fashioned way: by word of mouth. Enthusiastic bookstore owners and employees can turn a debut novel like The Help into a sensation. Because few indie and small publishers can afford to offer returns, bookstores rarely stock their books.
Increasingly, bloggers and social media mavens are taking over the booksellers' role, generating buzz, spreading the word about books they love across social networks. Listing titles on a variety of online retailer sites enables authors to take immediate advantage of these critical online recommendations. If an eBook is available only on Amazon, consumers who don't or can't use Amazon may forgo purchasing the title.
For a hot new novelist like Darcie Chan, author of the runaway bestseller The Mill River Recluse, exclusivity could be a career buster. With only one book on the market, Chan's goal is to reach as many readers as possible. "I'm interested in continuing to build a readership for future work," she says. "I don't think it would be the best option for me to limit the availability of my one title."
The exclusivity agreement limits author reach in subtle ways, too. While Melissa Foster, an award-winning author of three international bestsellers, likes the fact that members of Amazon Prime can read her book free of charge, "exclusivity does have its downfalls." To make the NY Times or USA Today bestseller list, a book must meet criteria on at least two reporting venues. Amazon's exclusivity clause prevents KDP Select-enrolled authors, even those like Foster with highly competitive monthly sales, from making high visibility bestseller lists.
Authors Should Consider Their Options Carefully
With an array of enticing benefits offset by a plethora of potential disadvantages, it can be hard for authors to decide whether or not to enroll. Industry expert Carolyn McCray, founder of the Indie Book Collective, has written an in-depth analysis of the KDP Select program. McCray, whose novel Thirty Pieces of Silver (among others) made the Top 10 on KDP Select for December, suggests that authors evaluate their income stream.
For an author earning 95% of eBook royalties on Amazon, KDP Select a "no brainer," McCray says. Kathleen Valentine, author of 14 digital books, falls into this category. In December, Valentine sold over 8400 eBooks on Amazon (all paid), 50 on B&N, and 12 on Smashwords. As an experiment, she enrolled three titles in Select, two poor sellers and one brand new to the market. Sales of all three titles have increased. "For slow sellers the Select promotional feature does seem to give a boost," Valentine says.
For authors on the opposite end of the spectrum, with strong sales on multiple retailer sites, KDP Select may not be a viable option. While Barbara Freethy enjoys a good working relationship with Amazon, the bestselling author feels that selling through any one retailer "would be both logistically difficult and financially unwise."
For authors in the middle, earning 66% to 94% of their eBook income from Amazon, the decision can be tough. Authors in this higher risk category must weigh lost revenue against the possibility for greater visibility on Amazon and a potential increase in paid sales. To make an informed decision, McCray advises these authors to study the lists carefully and watch the performance of books similar to theirs.
While KDP Select can be a career changer, the program is not a panacea.
New York Times and USA Today bestselling thriller author CJ Lyons worries that authors may be swayed to accept exclusivity terms by the promise of quick money. "I try to be very cognizant of what my readers want," she says. "We all need to be looking at the long-term impact for ourselves and our audience."
For now, this is a grand experiment. Time will tell how it pans out. Authors who wish to take advantage of the opportunities afforded by participation in KDP Select are required to enroll for only 90 days. When the enrollment period ends, they may remove their title from the program. If the Lending Library and free download promotions elevate new indie authors and titles to the top 100 lists, a short period of exclusivity may be a small price to pay.
BIO
Terri Giuliano Long is the bestselling author of the novel In Leah's Wake. She lives with her family on the East Coast and teaches at Boston College.
https://indiereader.com/wp-content/uploads/2012/02/exlusivity.jpg
561
856
Terri Giuliano Long
https://indiereader.com/wp-content/uploads/2016/12/ir-logo-2017.png
Terri Giuliano Long
2012-02-29 14:21:09
2012-03-01 15:39:35
The Down-Low on Exclusivity Clauses