Category
Photography
IR Book Review | IR Staff
By Sean Gillis
Rating:
DARE NOT SPEAK is a photographic collection of portraits, mostly of teenagers and young adults, taken predominantly in the 1990s and 2000s.
October 20, 2013
IR Book Review | IR Staff
By Robert Flatt
Rating:
Photographer Robert Flatt ties together narrative of the birds' lives, facts about owls, Rice, and their connection, and visually stunning photographs to create a beautiful and thoughtful book.
June 26, 2013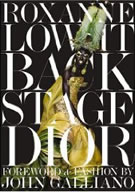 By Roxanne Lowit
Rating:
Photographer Roxanne Lowit's bold mix of color and black-and-white images are by turns whimsical and awe-inspiring.
February 2, 2011