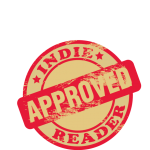 Fractured: Lisen of Solsta by D. Hart St. Martin, is a unique, refreshing work of fantasy following the tumultuous life of Lisen, a seventeen-year-old self-proclaimed "valley girl," as she is torn from her old life and thrust into an alternate dimension.
In just one afternoon lounging by the beach, Lisen's life changes forever as Eloise the Hermit kidnaps her and brings her through space and time into the world of Garla, her home planet from which she was taken as a small child. After the tragic and mysterious death of her mother, the "Empir," Lisen discovers that she is the heir to the throne of this unfamiliar world and must learn to be a worthy ruler. Busy educating herself on the duties of her new position, trying to stay in power despite the best efforts of her jealous brother, and finding her purpose in Garla, Lisen learns just what it means to "rise to the occasion."
One of the best qualities of this work can be found in the protagonist, Lisen. Unlike many misunderstood heroines of the fantasy genre, Lisen doesn't spend her days sulking around her kingdom, brooding over her past or wasting her time worrying about the future; she boldly takes on every challenge she faces, and with strength and determination, overcomes every obstacle. Because of this level-headed independent spirit, Lisen serves as a positive role model for young women.
Lisen also lends an air of reality to the story which otherwise might be too fantastical to connect with. Not even her physical body stays the same after her journey to Garla, but her personality is so strong and recognizable that her essence remains unchanged.  She also offers a portal through which the reader can visit the world of Garla, as her experiences there are nearly as alien to her as they are to the reader. From her new marsupial body to her life ruling as Empir, no detail does unnoticed in revealing the wonders of Garla to the reader.
Throughout the story, Lisen must grapple with the difficult transition she is making from her old life in California to her new one as ruler of an alien kingdom. She learns that in order to survive, she must trust no one, not even those she believes loyal. She also discovers the pain that comes from leaving behind not only another life, but also her childhood on earth. This "coming of age" theme might resonate well with young adult readers also experiencing the loss of childhood and physical changes. Lisen once again shines as a model in dealing with these feelings, taking the shards of her past life and piecing them together with hope and determination.
While the substance of this work leaves little to be desired, there are physical layout issues which should be attended to, the first being that of font consistency. While the use of two fonts, one for earthly words and ideas, one for those of Garla, is an interesting idea, the result can sometimes be messy. Switching fonts within a sentence can be confusing for the reader, and subsequently break their concentration on the story. Also worthy of note is the quality of the cover art. The use of "The Lady of Shalott" is an intriguing choice, and seems appropriately connected to the content. The only issue is the quality of the image. On the cover, it appears slightly blurry, which significantly detracts from the otherwise professional appearance of the cover.
Overall, though Fractured deals with fantastical worlds and alien beings, D. Hart St. Martin brings Lisen and her kingdom to life through realistic characters, vivid detail and imagery, and relatable themes familiar to many young adult readers. With such a compelling story and so many complex characters, this novel takes the reader on an incredible journey that is likely to appeal to an audience of all ages.
Reviewed for IndieReader by Claire Colburn