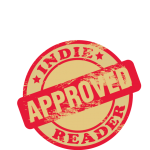 Gabriel, raped himself as a child, is drawn into a connection with her that threatens not only his job but his relationship with medical examiner Dr. Ming Li. But as he gets more and more involved with the case, and with Tara, his old wounds come to the surface, keeping him from getting a clear perspective. Meanwhile, more corpses are found, showing gruesome signs of torture, and Gabriel has growing doubts about his chief suspect's guilt.
This is a chilling psychological thriller, the second in the author's series featuring McRay (though it's perfectly readable as a stand-alone book). Stevens deftly intertwines McRay's childhood trauma with the crimes taking place in the present, intensifying the emotional force of the story. The characters have depth and personality, and their internal conflicts are portrayed in a wrenchingly human fashion, both moving and believable. The mystery, meanwhile, is dark, disturbing, and intense enough to hold the reader's interest until the end. The teaser at the end for the sequel promises a vigorous, dramatic continuation for the series.
Portions of the plot are perhaps a bit predictable, but the resolution is still quite satisfying. The squeamish reader should beware though as the author does not pull punches when describing, for example, violated and tortured dead bodies, or the sexual abuse of a child.
DEEP INTO DUSK is a gritty, powerful book that is full of both external and internal action, and well deserves a read.
Reviewed by Catherine Langrehr for IndieReader.