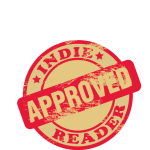 Rolly Waters, PI and rock musician, has been hired to investigate damage done to a protected nesting site, but isn't terribly confident about his chances. Still, he's willing to give it a try, and starts an investigation. But between an aging rock groupie who might be the embodiment of a Mexican demoness, a border vigilante group who attacks illegal immigrants with paintball guns, and a mysterious man in doctor's garb who threatens his life and steals his guitar, he finds the case getting more and more complicated. And when he finds that the local police are trying to track down a serial killer who is targeting young, attractive, and virginal young women, and discovers that events and people in real life (including himself) are being programmed into a computer game, things start to get really weird. Can he track down the killer before he himself gets killed, and incidentally also figure out who endangered the least terns?
This is an engaging mystery with a rich and subtle context. The author adeptly uses details- the scent of tangerines, the color of flowing blood, the recurring image of the serpent – to heighten the mood and the tension of the story. There is enough wry humor to lighten the dark and disturbing aspects of the mystery without diminishing them, and Rolly is an appealing if somewhat nebbishy main character. The storyline reveals itself subtly, allowing the intelligent reader to pick up on cues without spoiling the final revelations entirely.
There are aspects of the storyline which are a bit perplexing, particularly those involving the computer game – the resulting ambiguity may irritate or intrigue readers, depending on their personal taste. At times, the book resorts a bit to stereotypes, especially with regards to the border vigilantes. This might be fair or not with respect to reality, but a touch of nuance might add some interest to their part of the tale. An editor might improve the book a bit, as well, by correcting the occasional misuse of common words – "affect" for "effect" and "last rights" for "last rites", for example.
If you like an action-filled mystery with touches of mythology, sex, rock & roll, and dry humor, BORDER FIELD BLUES might be right up your alley.
Reviewed by Catherine Langrehr for IndieReader