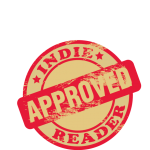 Beginning with a dark ceremony that sets the stage for much of the conflict to come, all is clearly not well in the Ascension Galaxy. With various noble houses vying for control amongst a strict class system and the threat of civil war always near, individuals of power are willing to turn to more than sinister means to increase their control. As sacrifices are plotted and magic is conjured within the confines of the bleakly titled Blackford Castle, the question from the outset is who, if anyone, will be able to stop what is referred to as the Black Throne Conspiracy?
Cobran Derithal might be one such person. An accomplished soldier and noble, Cobran's military career has been literally cut short by the loss of a leg. Due to available technology however he has been outfitted with a particularly sturdy biomechanical replacement. It is a replacement he is in the process of adjusting to when a murder occurs at his cousin Edwin's estate. Taking charge of the investigation, Cobran launches himself and the reader into a world of arranged marriages, duels, and a variety of social mores and holographic entertainments. While solving the murder and the plot surrounding it, Cobran must also contest with a brother who wishes to marry him to a deranged (albeit genetically enhanced) young woman and the philandering lifestyle of cousin Edwin.
Intermingling magic, hovercrafts, and rigid class rules, the Ascension Galaxy proves a mixture of the old and the fantastic. Though it can be trying at times to keep everything organized (not to mention the dozen or so main characters, their affiliations, and their estates), sci-fi fans willing to put in the effort will be rewarded with a fairly intriguing adventure. While Cobran proves no more interesting than any other action hero committed to his mission, the world in which he travels encompasses novel elements ranging from a class system that allows nobles to be largely free of prosecution to a generally accepted religious system that recognizes living incarnations of God-like figures.
Though slowed at times by political difficulties that may seem dull even to devotees of C-Span, action is also frequent and comes in many forms. Magnetic pistols blast, swords clash, and even a few fists are thrown. Explanations of the various systems Cobran must deal with can be mundane and it would be challenging for even the sharpest of readers to keep track of the various characters without taking at least a few notes, however the payoff comes in the form of a complex and believable world where the triumphs of good and evil make for a detailed saga of family and politics.
BLACK THRONE CONSPIRACY jams quite a lot of information into a mere four hundred odd pages but, for readers unperturbed by epically complex science fiction, following Cobran on his adventures proves a worthwhile endeavor.
Reviewed by Collin Marchiando for IndieReader.