Here's a question for you: Why would a self-published author continue to self-pub when they could sign with a traditional publisher? The answer used to be easy: They wouldn't.
But the assumption that the quality of an indie author's work is less than what is produced by those who traditionally publish has been melting away in recent years. It wasn't that long ago that The New York Times prohibited self-pubbed titles from appearing on their bestseller list. No matter. They did anyway. And as soon as The New York Times and USA Today started including them, IndieReader came up with its own List Where Indies Count, in order to keep weekly track of those self-pubbed titles which appeared on the lists.
No longer bound by the limitations of having to produce and sell paper books, coupled with the ability to promote and sell hundreds of thousands of ebooks online (at a way higher rate of return than what trad publishers offered), self-publishing became the first choice for authors tired of pitching agents and waiting for their Prince–in the form of a fat publishing deal–to come. It also became an option for formerly trad pubbed authors, kicked to the curb by their publishers, who had an increasingly beady eye on the bottom line.
But the lure of the Big 5 remained, partly due to the lack of respect that readers and the media continued to have for self-published authors and their work. There was also the fact that traditional publishers–for better and for worse–handle the jobs (from editing and cover design to distribution and marketing) that an author would sometimes rather not.
These days it's not so much an issue of either/or. The siren song of the Big 5 is no longer enough to keep an author from returning to the control, turnaround time and yes, financial rewards of publishing on their own. And they can do so with the added glow of having been accepted into the traditionally published author club, along with an iPhone full of contacts for their next indie work.
In a recent New York Times profile of hybrid author and publisher, Meredith Wild, author Barbara Freethy, who began self-pubbing romance novels in 2011 and has sold more than five million copies, noted, "I can sell my books exactly as if I was Random House or Simon & Schuster. There's been no pushback from booksellers." Or, we can assume, readers.
Why choose one way when you can do both?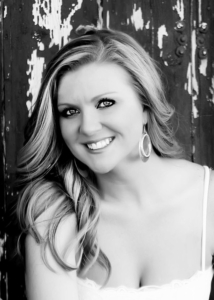 JAMIE MCGUIRE
It all started in 2012, when Jamie McGuire self-published Beautiful Disaster. The first book in a series, the title also played a role in establishing a new genre (for trad publishers, anyway), New Adult. The attention it received on the big-name bestseller lists (The New York Times, USA Today) resulted in its acquisition, later that year, by Atria Books, an imprint of Simon & Schuster.
McGuire's follow-up novel, Walking Disaster (which, it has been said, would make a great movie), debuted at #1 on the New York Times, USA Today, and Wall Street Journal bestseller lists. There have been many bestselling titles since then, both self and traditionally published, including Beautiful Oblivion, Beautiful Sacrifice, and Beautiful Burn. 
McGuire also has the distinction of being the first indie author to strike a print deal with retail giant Wal-Mart, where her self-published novel, Beautiful Redemption, hit shelves in September, 2015. She recently noted on her blog that, "Becoming a self-published author was the smartest decision I've ever made."
MAYA BANKS
Maya Banks is a prolific author (60+ books and counting) of erotic romance, romantic suspense, contemporary romance, and Scottish historical romance novels. Her whose devoted following has helped to establish her in both the worlds of indie and traditional publishing.
Although she began as a traditionally published author (For Her Pleasure was published by Berkley Books in 2007 and The Tycoon's Secret Affair by Harlequin's Silhouette imprint in 2009). Banks self-published Theirs to Keep (book 1 in the Tangled Hearts Trilogy), in 2013.
You can read IR's review of Banks' Softly at Sunrise here.
SCOTT SIGLER
Scott Sigler's sci-fi title EarthCore was originally published in 2001 by iPublish, an AOL/Time Warner imprint. With the novel doing well as a promotional ebook, Time Warner was planning on publishing the novel. With the economic slump following September 11 terrorist attacks, Time Warner did away with the imprint in 2004.
Deciding not to let that slow him down, in March 2005, Sigler came up with the plan to release his next work in a podcast--reputedly the world's first–with him narrating. Sigler developed a fanbase with his EarthCore novel podcast, also subsequently released Ancestor, Infected, The Rookie, and Nocturnal the same way.
With a subscriber count of 10,000-plus, it wasn't long before traditional publishers came calling. In 2014, Balletine Batnam Dell signed Sigler up to publish a science fiction trilogy.
Sigler is the co-founder of Empty Set Entertainment, which publishes his young adult Galactic Football League series and The New York Times bestselling author of sixteen novels, six novellas, and dozens of short stories. Up next for Sigler is Alone, due to release March 2017.
MEREDITH WILD
Meredith Wild first appeared on the USA Today bestseller list in 2014 with Hardwired, the first title in her Hacker series. According to a recent article in The New York Times, she was quickly "bombarded with offers from publishers, agents and film producers but was earning so much by then that she told her agent she would entertain only eight-figure offers. She eventually settled for a bit less, agreeing to a $6.25 million advance from Forever, a Grand Central Publishing imprint, for five books."
Wild started her own publishing house, Waterhouse Press, in 2015. Along with her own works, she has successfully published and marketed (most notably) the Calendar Girl series by Audrey Carlan, as well as her own works, including titles in The Bridge Series.
You can read more about Meredith Wild here.
DAVID MOODY
After losing heart with his initial go at publishing with a small press that garnered his work little attention, British horror author David Moody made his next work, Autumn available online for free, his main goal to collect a reader base.
Autumn became an on-line phenomenon, racking up more than half a million downloads and spawning a series of sequels. In 2005 Moody formed 'Infected Books' – his own publishing house through which he independently published his books as paperbacks and ebooks.
"I used to hate the term 'self-published', writes Moody on his website, …it conjures up images of awful books which really shouldn't be published. The reality is that lots of authors who could get their books 'traditionally' released, choose to retain control and publish their books themselves. The availability of Print on Demand technology and the increasing popularity of ebooks makes it possible for any writer to get their work onto the shelves of bookstores and online retailers on their own."
Moody sold tens of thousands of his 'Infected Books' and went on to publish a novel called Hater in July 2006. Within three months of its release he'd had contact with a major US production company who were interested in acquiring the film rights.
In November 2007, Moody sold Hater and its two planned sequels to Thomas Dunne Books, a division of St Martin's Press in the US. Subsidiary rights were subsequently sold to the UK, France, Germany, Spain, Poland, Italy, Russia and many other countries. In the summer of 2008, Thomas Dunne Books acquired the Autumn series and Moody mothballed Infected Books.