Here's how the indie success story typically goes: little-known new author puts out a book, which skyrockets in popularity in sales and eventually attracts a lucrative deal with a mainstream publisher. It's a rags-to-riches sort of story that's mostly re-told to encourage new writers to try out self-publishing for its ease and accessibility to readers.
But what about the opposite side of the coin: the best-selling traditionally published authors who have kicked their publishers to the curb, focused on self-publishing their books both past and present? As self-publishing shrugs off its "vanity press" stigma and becomes recognized as a bonafide and lucrative option, more and more traditionally published authors are finding that going indie just makes more sense.
Recently, author Cornelia Funke decided to launch her very own publishing company, Breathing Books for continuing her Mirrorworld series. While Funke's books under Little, Brown were bestsellers, Funke decided to self-publish when creative disagreements with the publisher hit a snag–after the book had already been published in Germany by another company. There were other issues as well, including Little, Brown marketing Funke's Mirroworld series in the 9-12 age range despite Funke intending it for readers 14 and up.
Self-publishing now allows Funke to write, publish and market her books on her own terms. This new freedom has allowed her to put a lot of interesting projects down the pipeline: she intends to release a revised edition of the first novel in the Mirrorworld series, apps based on previous novels, re-release all of her out of print picture books and more. With such a wide variety and scope of projects, Funke embodies the small-business approach to self-publishing.
Breathing new life into books after their initial print run is another popular reason for authors to go indie–not only do their books become available to readers again, but authors can reap up to 70% of a book's sales price–much larger than the typical royalties return from working with a publisher, which can be as little as 7% for print books of 25% for digital. Traditionally published authors would accept low royalty rates in return for advances or for the marketing of their books, but you can imagine how attractive self-publishing would be for someone who already has a following or built-in audience.
David Mamet made waves a couple years ago for announcing his interest in self-publishing. Mamet is an accomplished and iconic writer, popular enough to not have to rely on a publisher for marketing and exposure. He expressed overall apathy with the traditional system: "Publishing is like Hollywood," he told the New York Times. "Nobody ever does the marketing they promise."
Three War Stories, a novella and two short stories, is Mamet's first self-published book. He published it with Argo Navis Author Services, which is aligned with ICM Partners, his literary agency. Maryanne Vollers, another prominent author represented by the agency, re-issued her first book, Ghosts of Mississippi (originally published in 1995 by Little, Brown), in a revised ebook edition under the same service.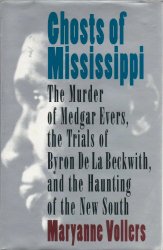 Though recognition alone hasn't helped every author in the digital self-publishing revolution; after the 2008 recession, bestselling author Eileen Goudge began to become discouraged by slumping sales. But that wasn't all–publishers began rejecting her manuscripts as well. Finding no other option, Goudge decided to turn to self-publishing to rekindle her literary career, releasing her first indie mystery novel Bones and Roses in August 2014. The book was quite well-received–not a surprise, coming from an author whose work has been translated into 22 languages–and Goudge released the second in her series just last spring.
As with Funke, Goudge was able to focus on projects that met her creative interest without having to be concerned with what would sell to publishers: "I did a course correction and now I'm back to being excited about what I'm writing," she told Publishers Weekly. Not having to be pigeonholed by a publisher, Goudge was able to turn her attention towards the mystery genre, something she'd always wanted to write. And because she now receives a greater percentage of the sales price of her novel, Goudge is able to sell her indie books at lower prices to entice new readers–the digital edition to Bones and Roses is listed at $4.99.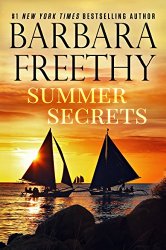 Then there's Barbara Freethy, who re-published over a dozen of her backlist titles when they went out of print and the rights reverted back to her. Freethy found so much success with those books that she subsequently created her own publishing company, Fog City Publishing in 2011 (now called Hyde Street Press). Since then she has sold over 4.8 million books and in August 2014, was named the Amazon KDP Bestselling Author of all time. She has had 19 titles appear on The New York Times and USA Today bestseller lists in the past three years, and her title Summer Secrets hit #1 on the New York Times.
Warren Adler, the author of 27 traditionally published novels, including The War of the Roses, tried his hand with Print on Demand (POD) back in the '90s because he was convinced it would "allow an author a chance to control his own destiny." In an interview with IndieReader, Adler added, "Beyond moments of joy and fulfillment of which there have been many, the obsession of control lingers. Technology offered me the gift of independence and self–sovereignty, and I jumped at it."
One assumes that Dr. Phil's motivations were similar. After publishing numerous titles with Free Press (an imprint of Simon & Schuster) and Hachette, his last two books (Life Code and The 20/20 Diet) were published by his son Jay's publishing house, Bird Street Books. It should be noted that prior to founding Bird Street, the junior McGraw was also a traditionally published author.
For Claire Cook, the USA Today bestselling author of twelve books, whose first novel was written  in her minivan when she 45, its all about reinvention, which not-so-coincidentally is the title of her first nonfiction book, Never Too Late: Your Roadmap to Reinvention.  At 50, she walked the red carpet at the Hollywood premiere of the adaptation of her second novel, Must Love Dogs. She recently started hew own company, Marshbury Beach Books, to re-release seven of her backlist books, as well as three new ones, including two more titles in what is now her Must Love Dogs series.
Creative freedom, the ability to resurrect old and out-of-print books and take in high royalties make self-publishing seem like a no-brainer for authors who already have an audience. It's worth mentioning that bigger-named authors in the indie space–which is already overrun with so many new titles and authors each day–might push out or detract attention from lesser-known authors. But having decorated, celebrated authors making use of such platforms can certainly help in legitimizing self-publishing's image.