INDIE EARNINGS MATH IS GETTING MORE COMPLICATED
Hold your horses if you're dreaming of a financially fruitful indie career. Not long after Lulu released some promising infographics (seen at left) that illustrated indie's benefits over traditional publishing, Dana Beth Weinberg of Digital Book World wrote a piece that refuted Lulu's claims. The most striking and encouraging data from the self-publishing platform compared the income both sides earn through sales to 3,000 readers.
According to the infographic, a traditionally published author could expect a $5,000 advance plus $1,000 in royalties from a 100,000-word book, while the indie author could rake in $24,000 in revenue for the same. Not so fast, Weinberg wrote: "Finding 3,000 fans is incredibly difficult for many authors, no matter how they publish. And without sales at that level, the math falls far short of expectations."
Hugh Howey's 2015 AuthorEarnings Report found that 71.8% of indie authors sold fewer than 1,000 copies, and 59.7% sold fewer than 500. Nonetheless, Weinberg said this data doesn't mean indie authors can' t make good money from their work. But those who do usually invest in their work first, and that includes time and money spent attracting the 3,000 readers Lulu's stats require. But the platform's infographic also highlights the non-monetary reasons people go indie – creative control, flexibility, access to readers, swift publication. And that may be more important than dollar signs in the long run.
The latest AuthorEarnings Report also revealed that 30% of indie titles are untraceable to market surveys because they don't have ISBNs; 20% of the money spent on ebooks on Amazon went to indie books; and 40% of Amazon's ebook sales are earned by indies.
INSIDE THE MIND OF A HORROR MASTER
The master of horror, Stephen King, has a new short story collection in the works, but it won't just include spine-tingling fiction. The Guardian reported this week that King will augment his collection – a mix of already published and brand-spanking new works – with some behind-the-curtain insights on "when, why and how he came to write" each story, their origins and his motivation. One of those insights: "Little by little, writers develop their own styles, each as unique as a fingerprint. Traces of the writers one reads in one's formative years remain, but the rhythm of each writer's thoughts – an expression of his or her very brain waves, I think – eventually becomes dominant."
The stories sound like an intriguing mix: a 19th-century crime piece featuring a murder and a hanging; a man who repeatedly relives the same life, and the same mistakes; a fireworks competition; and a columnist who kills people when he writes their obituaries. Of course, this isn't King's first collection; that honor goes to Night Shift, published 35 years ago (or his first book of writer's advice, which would be the must-read, On Writing, published 15 years ago).
"There's something to be said for a shorter, more intense experience. It can be invigorating, sometimes even shocking, like a waltz with a stranger you will never see again, or a kiss in the dark, or a beautiful curio for sale laid out on a cheap blanket at a street bazaar… Feel free to examine them, but please be careful. The best of them have teeth."
THE SECRET TO DEBORAH BLADON'S SUCCESS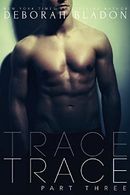 What does it take to be a successful indie author? For romance author Deborah Bladon, the answer is patience, persistence and reader connection.
The IndieReader List Where Indies Count, New York Times and USA Today bestselling author talked with Publisher's Weekly about this combination, which has driven her 21 self-published novellas across six series to the top of bestseller lists. Her story began with a rejection letter from Harlequin Desire many years ago, which made Bladon abandon her dream of being a pro romance writer. On New Year's Eve 2013, however, she resolved to self-publish, and did so the next year. "I chose to self-publish because the opportunity was there. I saw it as the most convenient route for sharing my work with potential readers and it also allowed me to retain complete control over all the aspects that are important to me." And that control has also launched Bladon to the top since her 2014 debut.
Bladon releases her titles in quick-fire fashion. Each novella in her series ends in a cliffhanger, and the next installment is released one or two weeks later. When each three to four-novella series is finished, she offers them as a single book, both in ebook and print formats. So far, this serialized format – which is a perfect match for self-publishing – has worked. Bladon said her career really seemed to take off when readers started promoting her on Facebook. "The first time it happened I remember staring at the message on Facebook. I was in awe," she said. The memory of that rejection letter, therefore, has long since faded. "I think the biggest change … has been the fulfillment of a life dream. The income is, of course, welcome and lovely but the satisfaction of being able to do what I love and share it with readers, is ultimately the best part."
SELF-PUBLISHING NOW A TEACHING TOOL?
Indie publishing is now being used as a teaching tool and turning student writers into published authors, right from the comfort of a classroom. US News reported this week that California English teacher, Tonya McQuade, has tasked her students with self-publishing a poetry anthology for National Poetry Month. McQuade's three classes are working on the anthology's production, on event planning, marketing, layout and design; two of her other classes provided the poems. The entire project took about a month to complete.
The trend seems to be catching on – teachers are taking advantage of self-publishing platforms like Create Space and Kindle Direct to help their students publish short stories during class.  That's what Missouri English teacher Rob Durham had his students do. "Instead of doing punctuation worksheets, they are actually editing real punctuation…," he said. His sophomore honors English classes even helped edit the stories, and graphic design students created the covers. The merits of assigning self-publishing books as a class project are clear: it teaches students real-life lessons.
FACEBOOK ADS & CONFERENCES – YOU CAN'T LIVE WITHOUT 'EM
There are two sides to this whole publishing business – the old school and the new school. In the old school are tried and tested methods of promotion and networking: The writer's conference. And in the new school: Facebook ads. To ensure success, indie authors should dip their toes in both.
Conferences, like the San Francisco Writer's Conference, provides valuable opportunities for authors to put a face to their work and meet others in the industry. Self-publishing guru Joel Friedlander told Publisher's Weekly, "The interest in self-publishing has grown every year I've attended and this year it seemed that more and more authors are giving serious thought to what happens after they publish". Choose your conference carefully, however – some are craft-oriented, teaching authors how to improve their writing, while others focus on publishing and marketing.
In the new school, Publisher's Weekly advised indie authors on how to set up a successful Facebook ad campaign. The social media pioneer is still the giant in the industry, and is the perfect place for the indie author to set up shop and attract readers. Facebook's ad program lets authors pick from specific plans, target demographics, locales and interests, and set budgetary limits. But, Friedlander adds, no author should start investing their money until they know what they want to get out of it. "Before creating an ad, be clear about the results you want to achieve. It's better to use ads when you have a clear business objective, such as increasing books sales or encouraging fans to sign up for a webinar or newsletter."
THE LIFE OF A BOOK COVER
Creating a book doesn't end when the last word is tweaked. The process goes on for a long time afterward – most notably in the design of the book's cover. Here, author Jill Alexander Essbaum shares the evolution of the cover to her novel, Hausfrau.