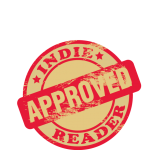 Lizard Monroe was on the streets once, a homeless teen abandoned by her father and orphaned by her mother and grandmother. Now, she is a promising young realtor, living under the wing of Witch Central, the extended Sullivan family and their allies, who protect and care for young and novice witches.
Lizard hasn't forgotten her past, though, and when she finds a scared but feisty girl named Raven hiding in unsold houses, she tries to help. But her boss and mentor, Lauren Sullivan, is also the keeper of a powerful crystal ball, and it's predicting danger of an unspecified sort for Lizard (and Raven?) on Samhain/Halloween.
Meanwhile, Lizard's relationship with Josh Hennessey is deepening, but he wants marriage and babies, and she's scared to death of the idea. Has she grown up enough to face down the ghosts of her past, maybe even to learn to plan a future? Can she help Raven without being overwhelmed herself?
Debora Geary's stories in general are warm and gentle, and if they had a scent, it would be the aroma of fresh baked goods just pulled from the oven. Lizard's bright, sardonic humor enlivens this particular story, and her back-and-forth banter with other characters, particularly Raven, is highly entertaining. The emotional battle scars she carries reveal her painful history poignantly through small details of action and reaction, without over-explanation or too much backstory. Even the crystal ball manages to have a personality, and its revelations are interestingly provoking without giving the entire plot away.
Some of the revelations are a bit predictable, and the characters are perhaps too idealized. The children are adorable, the adults wise and kind – in short, it's pure comfort reading, maybe a little too comfortable. Also, this book is positively dangerous for those prone to binge eating and/or food addiction – there are cookies, ice cream, scones, and other goodies on practically every page, and one wonders how the characters escape morbid obesity.
This is, like most of Geary's books, a great choice for a reader who is having a hard day and wants the literary equivalent of a plush armchair by the fire with a hand-knitted afghan, a cup of hot cocoa, and a plate of cookies.
Reviewed by Catherine Langrehr for IndieReader
Like What You're Reading?
Subscribe for the latest indie book reviews and news, features, tried-and-true author advice and exclusive promotions, delivered to your inbox.