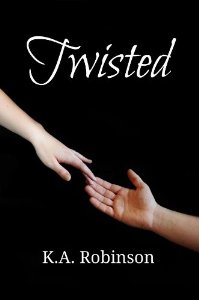 IR's list of the top indie books, The List Where Indies Count, loses two titles this week (#4 and 10), both from from New York Times bestselling author K.A. Robinson.
K.A signed with  two book deal with Atria for TORN and TWISTED, about a college freshman dealing with some serious familial issues while trying to balance school and a hot love triangle.
K.A. told IR, "I don't really feel comfortable talking about the amount, but it is, as my agent put it, very nice."

Like What You're Reading?
Subscribe for the latest indie book reviews and news, features, tried-and-true author advice and exclusive promotions, delivered to your inbox.