These days best selling indie titles are being scooped up like so many low salt, lime scented Tortilla chips, making the author's original work —sometimes produced only in eformat but frequently available in paper—bonafide first editions.
While it seems unlikely that an indie version of Sylvia Day's steamy "Bared to You" or Jamie McGuire's "Beautiful Disaster" would ever be valued as much as a pristine copy of Fitzgerald's "The Beautiful and the Damned" (asking price at Abe's Books is $45,000)—who knows?  Fact is, the DIY versions of the best sellers listed below made it into the hands of canny reader's way before their homogenized trad pubbed editions rolled off the presses.  And while their covers may not be as slick or their editing quite as smooth, their scent of—shall we say, originality?—in a world where uniformity is the norm is totally the point.
Wouldn't you rather have the original? Of course you would, or you wouldn't be an indie reader.  So rather than purchasing the shiny trad-pubbed version, consider looking for an original indie copy.  Who knows?  In addition to a great read, someday it might be worth more than the paper it's printed on.
"On the Island" by Tracey Garvis Graves, first appeared on IR's best seller list March 18, 2012.
The ebook, said to have sold 340,000 copies, was reissued for re-release by Plume (an imprint of Penguin) in July 2012 (same beach on the cover, different girl, different pose). The original CreateSpace version can be found for about $130 bucks.
Tracey's second novel, "Covet" will be pubbed in 2013, with foreign rights previously sold to the UK, Brazil, France, Italy, and Portugal.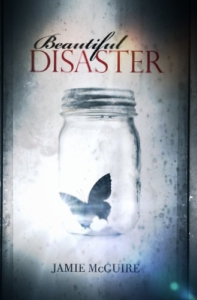 Jamie McGuire's "Beautiful Disaster" first appeared on IR's best seller list April 16, 2012.
Simon & Schuster's Atria imprint picked up McGuire's title, the story of a young girl who tries to overcome a dark past by reinventing herself in college, after it reportedly sold more than 200,000 copies.  The hardcover edition of the book will be released on November 27th, 2012.
Then Warner Brothers swooped in to acquire the film rights. The original CreateSpace edition (designated by Amazon as "unknown binding") can be had for about $38 bucks.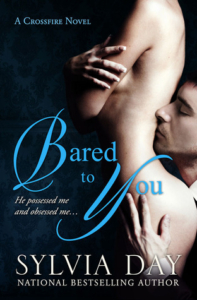 Sylvia Day's "Bared to You" first appeared on IR's best seller list April 29, 2012.  The title is the first book in Day's CROSSFIRE series about the sexually charged bond between billionaire Gideon and young Eva.
The series, which includes the second title in the series, "Reflected in You", was acquired by Berkley Books, which promptly re-designed the cover and released its eBook edition in May 24. The title sold more than 250,000 eBooks (and that's after Day sold 100,000 digital copies of the original self-published edition). Berkley pubbed its "slightly revised" print edition in June, with a 500,000-copy first print run.
The CreateSpace version seems to have vanished, making this book highly collectible.  SYLVIA NOTES: "There are now over 5 million copies of Crossfire in the wild (in the English-language alone), but only a few thousand of the original self-pubbed edition."

Tammera Webber's "Easy" first appeared on IR's best seller list June 4, 2012, which is just about the date the POD paperback was self-pubbed. 

Proving that her book is hardly easy (and has a crossover readership that includes teens and adult romance readers), two Penguin imprints, Berkley Books and Penguin Young Readers Group, jointly acquired Webber's self-pubbed novel.
Penguin took over sale of the e-book on October 9 and Berkley released a trade paperback edition on November 6. The cover image remains the same.
Another hard title to find in its original indie version.
Abbi Glines' YA book, "While it Lasts", part of her "new adult" series, SEABREEZE, dominated IR's bestsellers list before being scooped up by Simon & Schuster's Simon Pulse imprint (the deal also included "The Vincent Boys" and "The Vincent Brothers").
According to the publisher, Glines has sold more than 150,000 digital copies of the books since October 2011.
The original can be found here for about $90 bucks + shipping.
Originally self-pubbed by Tina Reber on April 29th, 2010, and first appearing on IR's bestseller list August 6th, 2012, "Love Unrehearsed" is the sequel to Reber's "Love Unscripted".
The book was re-released by Atria (a Simon & Schuster imprint) on August 31st.
The original version, which appeared on IR's bestseller list, is currently available from gb_book for $968.47 + shipping.