There seems to be a consensus in publishing that literary fiction is in trouble, that it's something in need of nourishment and protection, and that the digital era is going to condemn it to oblivion.
Often we see pieces such as this one from the Guardian – Can literary fiction survive the e-book age? – leading to declarations from writers of literary fiction (like this from The Millions) that, as such, the siren call of self-publishing is less alluring.
Indeed, when I check the rankings of the best literary novels I've read over the last few years, the genre seems to be underperforming. This is an inherently idiosyncratic list – as it is composed of my favorites – but I think it works as an experiment. (Note: In the interest of fairness, I wrote out this list of books prior to checking their rankings.)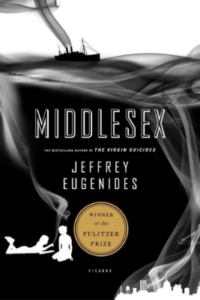 Middlesex by Jeffrey Eugenides is a startling achievement – a historical novel with a hermaphrodite narrator which, through a series of historical flashbacks taking in war-torn Greece, prohibition-era America and 1960s Detroit, slowly reveals generations-worth of a family's secrets. At the time of writing, despite this book winning the Pulitzer and Eugenides having released a new book to great fanfare late last year, it's only #38,990 in the Kindle Store.
The Amazing Adventures of Kavalier & Clay by Michael Chabon is another Pulitzer – wonderful, lyrical novel detailing a fictionalized account of the birth of the comic book era in America depicting a vibrant, pre-war New York. No e-book version is available.
Birds Without Wings by Louis de Bernières is, quite simply, a masterpiece. He takes the vivid characterizations and weaving narrative strands of Corelli's Mandolin and paints it on an even bigger canvas – the harrowing Greek/Turkish war following the First World War. It's possibly my favorite book of all time, but struggling to stay afloat at #59,118 in the Kindle Store.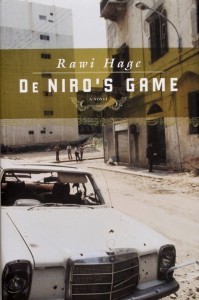 De Niro's Game by Rawi Hage is a fantastic, powerful, visceral read, and was the winner of one of the richest literary prizes in the world – the IMPAC award – garnering the author €100,000 (approx $125,000). This one isn't available as an e-book either.
This Book Will Save Your Life by AM Homes achieves a rare enough feat for a literary work, hooking you right from the opening lines and never letting go. It's ranked an abysmal #365,176 in the Kindle Store!
I don't think my taste in literary fiction is that unusual. All of these books were released to critical acclaim (and did well commercially). Is this clear evidence that literary fiction can't do well in the digital age? Or is it indicative of something else, namely, that publishers aren't very good at marketing literary e-books (or backlist e-books)?
Let's examine the assumption that literary fiction is somehow under threat from the digital revolution or self-publishing. It seems to be based on the relative absence of literary writers from the Top 100 of the Kindle Store, and the "genre" bent of all self-publishing success stories. While this is true – to an extent – I think it's a grave mistake to assume that things will always be this way, or that literary fiction will therefore fare worse in a digital world.
Literary fiction has never been the biggest seller and has always been dwarfed by romances or thrillers. However, even if literary fiction is doing relatively worse in e-book form than in print, I still don't think that's any reason for dismay.
There is nothing special about literary fiction readers – they are switching to e-books, and will do so in greater numbers – they just started a little after the romance, thriller, and science-fiction readers. They are coming through, though, and there are enough of them there to push a backlist book by Iris Murdoch up to #5 in the Kindle Store at the start of August.
What was the reason for the jump? Why is Murdoch performing better than the other writers listed above? For starters, that e-book was published by Open Road – a small, digitally focused publisher who has nabbed some pretty big names (including Lawrence Block).
Open Road aren't afraid to play with price – during Murdoch's run at the charts, they dropped the price to $1.99. They raised the price back to $9.99 as soon as the sales spike had peaked, and the book made a hell of a lot of money on the way back down the rankings, settling higher than it had been before. This is a smart strategy, and one pioneered by self-publishers.
Pricing experiments are less likely to be employed by the larger publishers, and it's not surprising to see much of their backlist doing poorly – when they publish it; two of the five literary titles I listed above aren't available as e-books.
Interestingly, Chabon held onto his e-rights for several of backlist titles; last year he struck a deal with Open Road. Aside from using smart digital marketing strategies to breathe life into backlist books, they also pay higher digital royalty rates than the large publishers.
In a December interview with the Los Angeles Times, Chabon referred to the digital royalty on offer from the large publishers as "criminally low." Open Road are paying him twice as much.
What of self-published literary writers? A few months ago I profiled George Berger, whose unabashedly literary tale about an apple-loving goat stormed the charts (that piece is worth reading for George's query letter to Amazon alone). And, last week, Joanne Penn interviewed Terri Giuliano Long, who is doing even better again.
It's not just about sales. Freed from the constraining economics of print, literary writers are no longer restricted to an ever-decreasing market for short stories and novellas. Serialized pieces are making a re-appearance too, now clearly influenced by the television age (and often for the better).
But more exciting experiments are afoot. I stumbled across an intriguing work called The Most Boring Book Ever Written – which is a Choose Your Own Adventure-style literary piece for adults (and currently free on Amazon US). The story isn't simply experimental in form – with several distinct narrative strands, all resolving quite differently depending on the choices the reader makes along the way – but experimental in technique too, with the authors using virtually no transitions (to interesting effect).
All of this is a sign, surely, that even if the worst fears of some literary writers are realized – e-books become dominant, physical bookstores disappear, and publishers fold en masse – the long tradition of literary fiction will flourish in the digital age. However, it's also clear that publishers can't simply throw backlist literary novels out there and hope for the best.
I attended a writing conference in York at the weekend. It was interesting to note that as the market in the UK almost exactly tracks that of the US (it's about a year-and-a-half behind), the conversation does the same thing. They were arguing about the same topics we were eighteen months ago.
One common gripe from the traditional side of the fence is that self-publishers are devaluing books by pricing at 99c. Leaving aside the (demonstrably false) assumption that all self-publishers price their work at that level, it's clear to me that such contentions are confusing price and value.
Innumerable classics are available at low or free prices, but I don't see any campaign to have Dickens or Austen removed from the canon. Libraries have been providing free books for generations, and that hasn't demeaned books or literature in the eyes of readers. And rather than Iris Murdoch's $1.99 price tag devaluing her work, it introduced her to thousands of new readers.
Indeed, the argument could be made that over-pricing backlist titles from authors such as Eugenides and Homes – and doing little to market them – devalues their work far more.
******************************************************************
David Gaughran is an Irish author, living in London, who has released several self-published titles and blogs more regularly at Let's Get Digital.