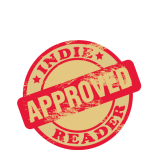 A cross-country adventure with Ali McCull takes us out of the confines of L.A. and on a journey that fills every chapter with excitement, intrigue, and subtle humor.
As fast paced and thrilling as his first novel Medallion, J.R. Scott has out done himself with this spine-chilling sequel, The Witchhunt. As the story opens, we immediately find ourselves with Ali McCull and Marty Hartz, the familiar and lovable characters that previously kept us turning pages.  Five years later, Ali is still at work at the L.A Sentinel as an investigational reporter and Marty, having been freed from charges on un-American activities, plans to shake up L.A in a big way.
But Marty is soon killed in a tragic accident while racing stock cars. Ali is left afloat and at odds with life in general. Noticing her lethargy and despair, her boss, Edmund Rack, gives her a light and creative assignment that will take her on a leisurely road trip from L.A to Massachusetts . Ali's destination is Rollins College , where she'll pick up Tony, her step-daughter, now a feisty college student.
Traveling the historical Route 66 in a new 1955 cherry red Chrysler, Ali's assignment is to create a photojournalist piece that documents the changing face of America . Slightly hesitant to make the trip alone, Ali is joined by Damon Jackson, an eccentric photographer and close friend who promises to make it a ride she'll never forget, a prophesy fulfilled.
Following an uneventful trip, Ali and Damon arrive in Massachusetts only to find that Tony has gone missing from her college dorm. Questions are asked by the local police, and a sudden explosion in Ali's empty Chrysler makes it clear that someone wants Ali dead.  The most likely suspects are two Russian men who may belong to the KGB, leading back to the recently-departed Marty, who always fought for the underdog at a time when certain people were suspect for activities that might be considered anti-American.
J.R.Scott's The Witchhunt spins a tale that keeps the reader on their toes wondering who done it and why?
Reviewed by Peggy La Vake for IndieReader
IR received this book free from the author who paid for the review. The remuneration in no way affected IR's feedback on the work.
Like What You're Reading?
Subscribe for the latest indie book reviews and news, features, tried-and-true author advice and exclusive promotions, delivered to your inbox.