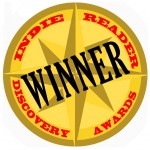 In this suspenseful, tightly written thriller, protagonist Eric Caine, an ex-Air Force Special Operations Command pararescuer is on the run, trying to find out who set him up to be the fall guy in an international assassination plot.
Eric Caine is first discovered wandering around a beach in Miami, mumbling in Arabic. When he wakes up in hospital, his memories are vague. His confusion is chalked up to Post Traumatic Stress Disorder and he is released from the hospital to go about his life. Caine ends up at a local dive bar and is befriended by Antonio Montenegro, fellow Venezuelan, who bails him out of jail after Caine is involved in a bar brawl. Antonio is also instrumental in finding Caine a job that places Caine in Venezuela, where he becomes the unwitting assassin of the Venezuelan President, and finds himself on the run from powerful American government agencies.
Author Henry Mosquera's characterization of Eric Caine is natural and intuitive, allowing the reader to get into Caine's psyche with deftly implemented glimpses into his past experiences and present motivations. Caine comes alive with his constant psychological assessment of the world around him, drawing keen, and sometimes tongue-in-cheek, social observations that lend him an air of stylish ruggedness; "He wishes he were living back in the '80s; the kind of prick that quotes Wall Street and masturbates to American Psycho"; or are poignant and fitting for a world of military deployments:
"Out in the field, any connection with home just makes you weaker. It reminds you that you were once civilized, soft; and that can get you killed faster than a bullet through the head."

        In addition to a compelling protagonist, the intriguing, well-developed plot filled with international politics, conspiracy theories and modern science, together with a crisp narrative make for a suspense-filled, fast-paced thriller.
SLEEPER'S RUN boasts a riveting plot and compelling protagonist worthy of becoming a sleeper hit.
Reviewed by Maya Fleischmann for IndieReader
IR received this book free from the author who paid for the review. The remuneration in no way affected IR's feedback on the work.
Like What You're Reading?
Subscribe for the latest indie book reviews and news, features, tried-and-true author advice and exclusive promotions, delivered to your inbox.