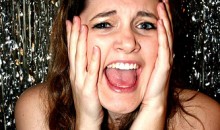 IndieReader launched the first annual Discovery Awards (IRDAs) for one reason: to help you, the indie book lover, discover the best indie books, vetted by some of the top people in the publishing business today.
For a first effort we've had a spectacular response, and we've been bowled over by the number of incredible books we've received. We will be announcing the winners of the IRDA's–top three fiction, top three non-fiction and the "best of" in 30+ categories, on Sunday, June 3rd at the Book Expo America (BEA), a trade event held once a year in New York City. The New York Times best selling indie author Darcie Chan and yours truly will be making the announcement of the winners live, available via YouTube.com/IndieReader.
In the meantime, we'd like to share the top titles to-date. We have broken down the categories alphabetically and will be posting the lists throughout the next week or so.
Please note that the judging is not yet complete, that all books entered have not yet been reviewed and that not all of the books included here will win. But they are all "IndieReader Approved", meaning they've received a 4 or 5 star review, and very much worth a read.
MEMOIR
A Prayer for the Departed
by Bill Broder
4 Stars (****)

An Agoraphobic's Guide to Hollywood
by Darlene Craviotto
4 Stars (****)

Balcony View – A 9/11 Diary
by Julia Frey
4.5 Stars

Bengali Girls Don't
by L.A. Sherman
4 Stars (****)




Fast Times in Palestine
by Pamela Olson
4 Stars (****)
Here's to Not Catching Our Hair on Fire
by Stacey Turis
4 Stars (****)
Kiss Me Quick Before I Shoot
by Guy Magar
4 Stars (****)

Mirror Talk
by Barbara Alfaro
4 Stars (****)

The Girl You Deserve
by Edite Vidins
4.5 Stars

The Red Skirt, Memoirs of An Ex Nun
by Patricia O'Donnell-Gibson
4 Stars (****)
MYSTERY/THRILLER

Dangerous Past
by A. Ebbers
5 Stars (*****)
Event Horizon Conspiracy
by Robert E. Bonson
4 Stars (****)

Father Tierney Stumbles
by John Shekleton
5 Stars (*****)
Grass
by Steve Williams
4 Stars (****)
Medallion
by J.R Scott
4 Stars (****)

Prophecy
by J.F. Penn
4 Stars (****)
St. Louis Hustle
by Claire Applewhite
4 Stars (****)

Sleeper's Run


by Henry Mosquera
5 Stars (*****)

The Eden Prescription
by Ethan Evers
4.5 Stars
The Holiday Party


by Richard Wanderer
4 Stars (****)
The Long Road to Paris
by Janet Howle
4 Stars (****)
The Tesla Formula
by Nicolas Kublicki
4 Stars (****)

Time Donors Wanted
by Russell Scott
4 Stars (****)

Vaults of Power
by Diane Echer
4 Stars (****)

View from the Edge
by Michael Kasenow
4 Stars (****)
PARANORMAL
Farsighted
by Emlyn Chand
4 Stars (****)

Immortal Desire
by Linda Lee Talbert
4 Stars (****)

The Seventh Soul
by M.L. Harveland
5 Stars (*****)
PARENTING
Am I There Yet?
by Alison Goldstein Lebovitz
4 Stars (****)
How To Raise A Good Kid
by Starbuck O'Dwyer
4 Stars (****)
Like What You're Reading?
Subscribe for the latest indie book reviews and news, features, tried-and-true author advice and exclusive promotions, delivered to your inbox.