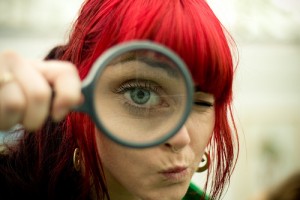 Rock*It Reads offers one solution
by Pamela Clare
KarlynP—that's her Goodreads name—reads about 15 romance novels every month. Of those, almost half are self-published books. Most of the self-published books she reads have been downloaded for free via Amazon.com. The rest have been recommended by friends whose tastes she trusts.
KarlynP is emphatic about the benefits readers have gained from the self-publishing boom.
"Variety, variety, variety!" she says. "The big publishers have some great authors, but the variety of stories they publish are limited and often so alike. The indie authors are now busting down the walls that once kept their great stories from reaching readers. This is great news for voracious readers like me."
But there is a distinct downside, as well.
"Few [self-published books] have reviews that I trust, so they often lack a reliable source for recommending them," she says. "The quality is also a big issue, as many indie authors skip or skim the proofreading and editing steps. My time is valuable, and I don't want to read rough drafts or poorly constructed stories. I find that I DNF [did not finish] about 10 to 20 indie books per month, most just after one or two chapters. But there are many gems out there, too. I just have to keep sorting my way through the pile to find them."
There was a time when the publishing houses of New York did that sorting for readers. They were the literary gatekeepers. Editors sifted through their slush piles in search of the next bestseller, guided by agents, who had slush piles of their own. By the time a book reached the bookstore, readers had some reassurance that the books they bought would be worth reading.
With the surge in self-publishing, the slush pile is now online, and it is up to readers separate the chaff from the grain.
Enter Rock*It Reads.
Rock*It Reads isn't an ebook publisher or retailer, and it isn't a promotional website. It is an independent author collective working together under the Rock*It Reads brand, dedicated to producing only top quality work—books that meet or even exceed New York publishing standards.
Its members are traditionally published authors who are also self-publishing and who have committed to bringing high standards and professional quality to their self-published works. Whenever readers see the Rock*It Reads logo, they know the book they are purchasing is held to an excellent standard of quality.
The 10 founding members are Elisabeth Naughton, Monica Burns, Joan Swan, Kris Kennedy, Sharon Page, Margo Maguire, Lila DiPasqua, Vanessa Kelly, Mia Marlowe and Pamela Clare (the author of this article).
The Rock*It Reads website is meant to serve as a portal through which readers can discover high-quality self-published romances without having to wade through hundreds of pages of content on ebook retailer websites.
Not every book will appeal to every reader, but Rock*It Reads promises to provide a variety of books in every genre—something for everyone.
"As a reader myself, I know there's an overwhelming selection of books these days," says Monica Burns. "It's becoming increasingly difficult to find quality reads unless you're prepared to research a book for quality. An author brand cuts to the quick and provides a benchmark for readers. It's why we created RIR. We saw a need for readers to have a quick reference point for quality. It's a way for them to narrow down the search for a well-edited, formatted read."
Though Rock*It Reads currently includes only 10 authors, there are plans to invite others to join the group—but slowly and selectively.
"This is a decision we make as a group," says Vanessa Kelly. "Members recommend a particular author based on a variety of criteria—including that author's critical reception—and then the group discusses what they think that author will bring to Rock*It Reads. Does she share our commitment to quality? Do we think she will understand and buy into our high level of commitment to the brand itself? We've all put an incredible amount of time and energy into building Rock*It Reads into something we're very proud of, and we want new members to share that same level of pride and commitment—both to the brand, and to each other as individual authors."
Although judging the quality of fiction can be a subjective exercise, the founders of Rock*It Reads came up with some standards that books must meet before they can carry the Rock*It Reads logo. Books must receive a strong editorial review, go through a solid copyediting process, and be properly formatted for a multitude of popular ereaders. The bylaws include provisions for removing an author from Rock*It Reads if her work begins to fall short of the mark.
"In terms of story, quality is a very subjective term," Kelly says. "But what isn't subjective is the care and attention our authors give to each and every one of the books that carry the RIR logo. We don't want to publish dreck. We want to give readers books that are every bit as good as anything we produced with traditional publishers. So we ensure that they're carefully revised, edited, and formatted, with professional covers and blurbs. At the end of the day, it's not about the avenue of distribution, it's about the readers. And we want our readers to love all our books, whether they're released under the RIR logo, or by a New York publisher."
In addition, Rock*It Reads authors will help readers further by highlighting independently published books — books written by authors who are not part of Rock*It Reads — through a column that will appear twice a month on BarnesandNoble.com. The column, called Love Rocks, launched on April 23.
"By partnering with Barnes and Noble on the Love Rocks column, RIR has the opportunity to expand the spotlight on self-published books," Burns says. "While we're all about pulling the gems out of the coal, we're also about building a community of readers. I can't think of anything more exciting than reading a great self-published book and then sharing that with other readers. Word of mouth is what sells books the majority of the time, and I think the Love Rocks column is going to expand the spotlight on the large number of quality books out there that normally would get passed over for one reason or another."
As the self-publishing market continues to grow, branding will become an even more important way for readers to find authors whose work they enjoy and for authors to reach readers. But for now, Rock*It Reads is the first and only organization of its kind.
"In an industry where change is its new everyday norm, RIR authors remain dedicated to producing quality work, regardless of what the market brings," Joan Swan says. "A good story is still a good story, whether publishing from a New York publisher or in digital form. I'd read a story handwritten on toilet paper if it was compelling enough. We strive to write stories that compelling."